Sorry, you missed out
We found them a forever home
Guinea Pig - SKINNY CARRIER / FEMALE in Weston-super-Mare

Annalea
Posting for 11+ months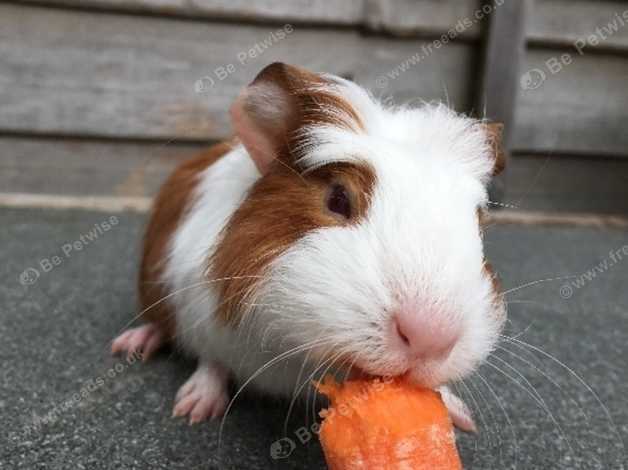 Description:
I have this beautiful red and white female guinea pig who is a skinny carrier due to her dad being a pedigree Skinny Pig ( mum is a red and white short hair). She is just coming up to 8 weeks old so i am looking to find her forever home and if you'd like to see both parents that can easily be arranged.

I have handled this girl since day one so she is already very friendly and loving which makes her a pleasure to handle. She is from a litter of five but was the only girl in the litter so once the boys were taken away she has been living with her mum along with my older females outside and has gotten on with everyone easily without any complications. She has never minded children fussing over her ( any age ) and she comes from a animal household so if you already have existing animals in your household she should be perfectly fine.

I have had her on Harringtons guinea pig food which you should be able to pick up in any shop ( doesnt have to be a pet shop ) or if you'd prefer putting her onto a different brand you're more than welcome too and a small bag of change over food can be given to you on day of collection so you can switch her over without upsetting her tummy.

I live in weston super mare and asking for it to be collection only , unless you're local to me as transport is limited. I am asking for a small fee of £30 to ensure she goes to a good home where all her needs will be met and will be given lots of love and attention.