Sorry, you missed out
We found them a forever home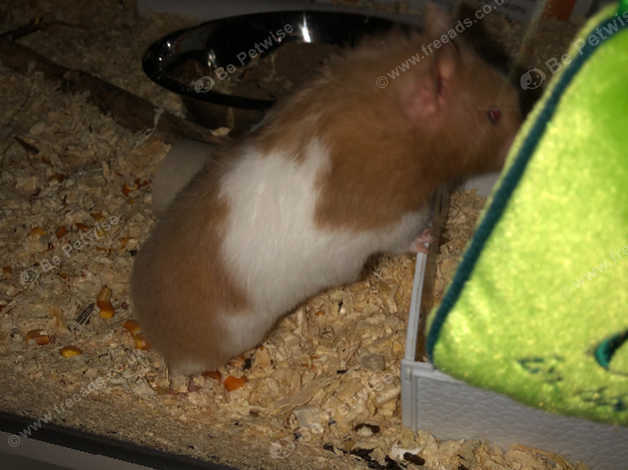 Description:
CANNOT LIVE TOGETHER

My children has completely lost interest in these poor little souls, they are extremely tame and love cuddles. Always trying to climb up my arm when I'm cleaning them and will happily sit on you in the evening for hours. The trouble is the hamsters wake up after my children have gone to bed. I know, didn't think it through. But hoping to find them a really lovely home, where they can be loved.

I don't want anything for the hamsters, but will be checking where they go. Good homes only please!

Both hamsters are currently kept in ikea detolf units, they are massive and an ideal home for the hammies. If these are wanted then I'd like £30 each. Has all the bits inside including wheel each. I would much prefer to keep them in the detolf units as that is what they are used to. Please contact me if you have any questions, you'll need a large mpv or bigger for the units. I have sectioned off parts inside so they have sand baths etc. A lovely little set up. Thanks for taking the time to read. Thank you.