Skullcandy Hesh 2.0 Headphones NBA Kevin Durant Oklahoma City Thunder in Liverpool Premium
Member
Description:
Not boxed however brand new headphones perfect condition come with detachable aux cable
Postage available £3

In what might be seen as a radical uprising, the new Hesh 2 has arrived as an innovative upgrade from its iconic predecessor. The new aesthetic is both sleek and simplified, while the conical over-ear housing drives an even more powerful sound. The Attacking Bass, Natural Vocals, and Precision Highs build a pure audio experience for any genre of music - though we recommend one that's congruent with rebellion.

What do you do when you have created one of the most iconic over-ear headphones on the planet? You make it better.

This is the case with Skullcandy's original headphone, the Hesh. The product was beloved for its huge cans, thumping bass, and having a large canvas for Skullcandy's original artwork.

"The original Hesh was a factory design that we chose because of its powerful performance and cool textile headband. Unfortunately, it was not engineered to take the abuse that our young consumer was putting on it," says Pete Kelly, Director of Skullcandy ID Production. The challenge was to take something that wasn't broken and make it better without getting rid of what makes the original Hesh so epic.

Automotive design has been the main inspiration for Skullcandy and the production team. "We geek out on design... If you've ever found yourself examining and appreciating a product long after you've owned it, discovering new aspects that make you glad you own it... that's what inspires us," says Pete.

The new Hesh 2 didn't just get a makeover. The main focus was to create Supreme Sound, Skullcandy's new tagline. Supreme Sound encompasses three major factors: Acoustics, Design, and Condition.

The Hesh 2 acoustic elements are: Attacking Bass, Natural Vocals, and Precision Highs. Together, these fundamental elements make up the most important component of audio quality. The Hesh 2 meets the Supreme Sound challenge and creates a perfect tonal balance of sound while looking extremely cool at the same time. "The original Hesh was powerful but didn't quite achieve our new Supreme Sound standard... the primary goal (of Hesh 2). The headband on Hesh 2 has a metal understructure which makes it more bullet proof than the original Hesh. The headband is also where you will notice how refined and dynamic the update is," Kelly points out.

Features & Highlights

Supreme Sound delivers Attacking Bass, Natural Vocals and Precision Highs
Soft leather touch ear pillows for precision fit and acoustics
Detachable cable for mobility

Technical Specs

Impedance: 35 ohms
Sound Pressure Level: 105 dB (1mW/500Hz)
THD: less than 0.1% (1mW/500Hz)
Weight (without cable): approx. 180 g View 14 other ads
Follow


ID Checked with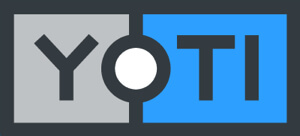 Phone number verified
Email address verified
Accepts
Buyer's Advice
If possible, consider using an Escrow service such as Paypal for buying items.