Sony A700 DSLR Camera Mega Bundle in Liverpool

This is a rare opportunity to own one of THE most comprehensive photography bundles . . . ever!

I'm reluctantly selling my photography gear as I cannot get out and about much any more and I would prefer to sell as a complete mega bundle but I would reluctantly split, though I also have the following items:

1. Minolta 5600HS (D) flashgun (boxed complete) with LumiQuest LQ-102 bounce/diffuser/deflector system (new/boxed complete). Listed separately.

2. Minolta AF 50mm F/2.8 RS Macro lens with caps (unboxed/not working). Unlisted.

If you don't want all of the items, let me know what you do want and I'll endeavour to work with you.

I'm also including FREE UK delivery for the complete bundle, but if only one or more smaller items are purchased, delivery costs will be added.

All items are in excellent cosmetic, operational and *optical conditions (*lenses) and comprises ALL of the following:

Sony A700 DSLR (boxed) with extra battery, LCD screen protector (clip-on) and 2x 1 GB SanDisk CF cards.

2x LowePro camera bags (back & shoulder).

Sony SAL-50F18DT SAM lens incl. OEM caps (unboxed).

Sigma EF-500 DG Super flashgun + sto-fen type diffuser (boxed complete).

Sigma AF 18-125mm F/3.5-5.6 DC lens (boxed complete).

Minolta AF 70-210mm F4 Macro (Beercan) incl. OEM hood/caps (unboxed).

Sigma AF 10-20mm F/3.5 EX DC HSM lens incl. OEM caps/hood + padded lens case (unboxed).

Konica Minolta AF 18-70mm F/3.5-5.6 DT lens incl. OEM hood/caps (unboxed).

Minolta AF 70-300mm F/4.5-5.6 (D) silver lens (boxed complete).

Jessops 55mm CPL (uncased) + Skylight 1A (cased).

Jessops 62mm CPL + Hoya UV (both cased).

Opteka FS-80 universal flash diffuser/bounce system (boxed/new).

Everything is in superb condition and you will not be disappointed with any of the items listed and/or unlisted.

I accept BACS transfer and PayPal Friends & Family Gift.

View my page
Follow

ID Checked with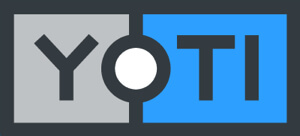 Phone number verified
Email address verified
Accepts
Buyer's Advice
If possible, consider using an Escrow service such as Paypal for buying items.