MINDFULNESS COURSE - NEW YEAR, NEW BEGINNING - LAST CHANCE TO JOIN US :) in Wantage
Susan Stead
Joined: Mar 2018
STARTING MONDAY EVENINGS 21ST JANUARY! Come and join us from 7pm to 9pm in a beautiful converted barn in Sparsholt, near Wantage.

This is an 8 week Mindfulness Based Cognitive Therapy course (MBCT) which is an evidence based, well researched programme that has been shown to alleviate: anxiety, depression, stress and chronic pain and enhance: mental and physical well-being.

The teachers have both been trained at the Oxford Mindfulness Centre and Conroy Harris is an associate and teaches there regularly.

The cost will be £280 to include 8 evening sessions plus a full saturday on 2nd March.

For an application form or further information, please email.

Quotes from previous participants:
"I have found the course hugely beneficial in helping me increase my self-awareness and self-compassion."

"very useful in all parts of life - when appreciating the good things and when life becomes difficult."

"being mindful has helped me slow down and not panic about certain situations and the result is that I think much more logically."

Susan Stead
Joined:
Mar 2018

ID Checked with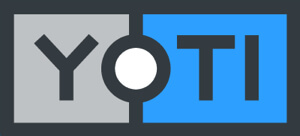 Phone number verified
Email address verified

Contact