Sorry, you missed out
This ad has already gone. Better luck next time
Parkgate Mobility Clay Cross / Call In To See Our Range Of Rise & Recline Chairs Today in Chesterfield

RideMyScoot
Posting for under a month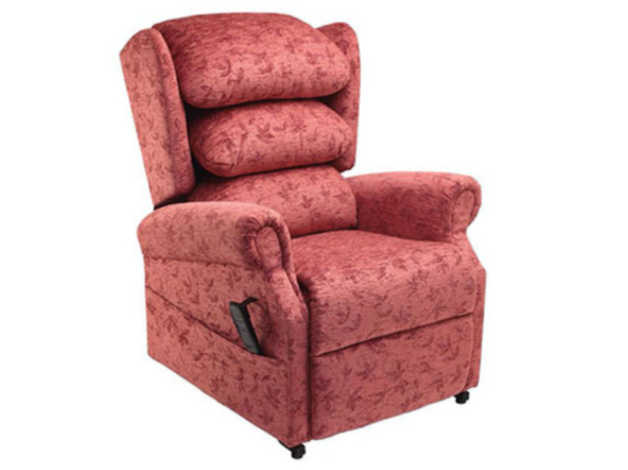 Description:
Parkgate Mobility Clay Cross

Monday - Saturday 9-5

Single motor chairs

Single motor chairs are designed to automatically extend the foot rest whenever the chair is in a reclining position. When the chair is brought back to the upright sitting position the foot rest automatically retracts. Single motor chairs are sold as either two position chairs, which can be used upright or reclined to 45 degrees, or as three position chairs, which add the ability to fully recline. Single motor, two position chairs are generally the most affordable riser-recliner option.

Dual motor chairs

Dual motor chairs are generally sold as "infinite position" chairs because they use two motors to adjust the back and foot rest/leg support independently. With this type of chair the user can choose how much to recline and when the foot rest extends, which provides much more flexibility of position. On dual motor infinite position models the back of the chair can also be lowered beyond fully reclined, so that it's flat like a bed. Dual motor chairs are generally more expensive than single motor models.

Tilt in space chairs

Tilt in space chairs offer a unique reclining action that offers some special benefits. Rather than having the seat separate from the backrest to recline, the entire seating portion of the chair simply tilts backward to recline, keeping the user in a seated position. Because this feature makes it possible to elevate the legs above the hips, it's excellent for users who have circulation problems or who experience swelling of the legs and feet. It's also a useful feature for users who have back problems, because it provides consistent support for the neck, back, and pelvis. The tilt in space feature is available on both single and dual motor chairs, depending on model and manufacturer.

Riser-recliner controls are typically simple hand-held button panels that are similar to a TV remote control but are attached to the chair by an electric lead. Single motor, two position chairs may only have "rise" and "recline" buttons, while dual motor, infinite position chairs may have as many as five buttons to control the various position options. Riser-recliners typically feature a side pocket for storing the control or a loop for securing the control's lead, and many manufacturers offer both right and left-handed controls.