Fast custom made fat E-Bike ON ONE FATTY Rockshox X1 CYC X1 PRO Gen 1 in Tiverton
£2,500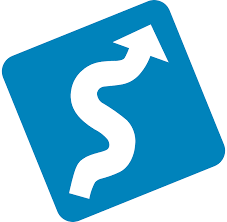 Get delivery
Fast custom made fat E-Bike ON ONE FATTY Rockshox X1 CYC X1 PRO Gen 1 in Tiverton
£2,500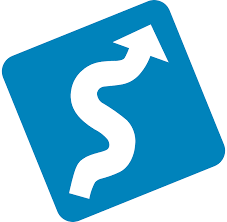 Get delivery
Powerful middrive Ebike. The mid mounted motor is a CYC X1 PRO (GEN 1) model with a 100mm bottom bracket. Blue tooth app connection on Android or Windows devices.
The motor is setup for twist and go only (no pedal assist) as the BB sensor on this model was not very good so I never fitted it. The sensor is available with the bike should you wish to try it. Also the speed sensor is not fitted to the bike, again the magnet and sensor is supplied with the bike should you wish to fit this. As a result the speedo does not work on the display but the bike is fully functional and works very well.
The motor defaults to 3500 watts when first turned on but can be set to mode 3 road legal 250 watts. The bike reaches 15mph even without the speed working. Also, a stand alone speedo could be fitted by the buyer. Just a thought.
Top speed around 38 - 40mph whcn fully charged. (Charge time around 3- 3.5 hours from empty with the included 58.8V 5AH charger which is plug and play).
Bike model - ON ONE FATTY. 10 speed. The motor drives through the chain and you can pedal with this by adding some throttle with leg power when needed or simply let the motor do all the work.
Custom made laser cut mounting hardware made this possible and neat.
The battery (Included) is inside a small backpack and is 52V 15AH in size. Keeping to sensible speeds (around 20mph) and not constantly accelerating hard you can easily achieve a 30 power only range. The included battery weighs around 4.5kg and connects to the bike with a long flexible lead to a 90 amp (XT90) quick release connector. This will break apart should you fall from the bike.
Notes on using the gears. I would only recommend using full power in gears 1, 2, 3, 4 , 5, 6 and perhaps 7. Gears 9 - 10 are very small and are likely to break applying this much power or the chain will snap. Remember this is a 3500 watt system so the gears need to be used like a small motorbike to limit torque applied to the chain. The same was as putting a pedal bike into gear 10 and then putting all your weight on the crank. The chain can be snapped doing this. INFO for perspective buyer. Some sense is needed.
If you have any questions then please do feel free to message me.
All offers considered.
Collection recommended but would accept a buyer sending a courier.
Thanks for looking.