Leisure & Hobbies for free in UK
Get new ad alerts
Sorry we didn't find any results
Tips for your search:
Check the spelling of your keywords for mistakes
Try using less of more general keywords
Try browsing the categories
Can't find what you're looking for?
Find someone who has it!
Showing latest ads instead.
Get new ads for Leisure & Hobbies in your inbox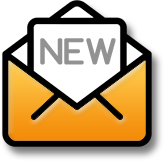 About Leisure & Hobbies
Advertise free hobbies and leisure in the UK with Freeads. Whether you want to advertise for new players for your football team or advertise yourself as that potential player, it will take less than a minute to complete the advert and you could have a complete football team ready for your next match!
Here you can also find free equipment to help you start a new leisure activity, from pianos to bicycles. We all know how quickly we can change our mind on hobbies, but if it doesn't work out at least it hasn't been at any expense!