Earn up to £3,050 per month Teaching English in China in Manchester

Earn up to £3,050 per month Teaching English in China

Do you want to earn a minimum of £1,500 per month?
Do you want to earn an average of £2,333 per month?
Do you want to earn up to, or more than, £3,050 per month?
Do you want your rent to be paid, too?
Do you want free health insurance?
Do you want to be able to travel around South East Asia during your holidays?

Are you a university graduate?
No older than 55 years of age?
Are you tired of the humdrum? The seemingly fruitless and unrewarding daily grind?
Surely there must be more to life?

If you have an adventurous spirit.
If you want to see the world.

ESL:INTERFACE can help you.

All of our client schools and educational institutions offer a full work visa and work permit.

And there's no cost to you for our service, and no intrusive and complicated sign-up procedure.

Just visit our website at www.eslinterface.com and visit the Jobs Available page to search through our current offerings.

Once you've found something which appeals to you, you can email us with your CV and we'll start the ball rolling.

ESL:INTERFACE is a UK-based full-service ESL/EFL Teacher Recruitment Agency, which is specifically focused on the Chinese market.

We Source And Place Top Teaching Talent Into The Chinese English Teaching Market.

If you're already working in China and are looking for another job elsewhere in China, or even in the same city, you should visit our website now!

We have hundreds of jobs available all over China!

Our services is free to prospective teachers.

And we won't mess you about.

ESL:INTERFACE - IT DOES WHAT IT SAYS ON THE TIN!

ESL:INTERFACE Ltd.

Company Number: 12061133

Registered Office: 1st Floor 2 Woodberry Grove, Finchley, London, England, N12 0DR

Tel:

David Stone
Joined:
Jul 2019

ID Checked with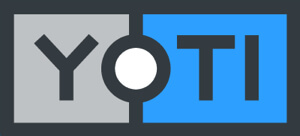 Phone number verified
Email address verified
Buyer's Advice
If possible, consider using an Escrow service such as Paypal for buying items.