Permanent Cleaner Orpington in Orpington

Verified
Permanent Cleaner Orpington in Orpington

Verified
Permanent, part-time, domestic house cleaners required for our clients in ORPINGTON and other areas nearby immediately.

Areas covered are BR1, BR2, BR3, BR4, BR5, BR6, BR7, SE6, SE9, SE12. Initially from 2.5 hours per week with the view to increase hours based on our cleaner rating system.

We require someone who:
Is a great cleaner
Pays the highest attention to detail
Maintains the highest standards
Holds a professional and energetic attitude to work
Is polite & courteous
Adaptable to the client's needs

If this is you please keep reading!

Position is on self employed bases with flexible schedule starting can be anytime between 8am to 3pm Monday to Saturday, with occasional Sundays (you may indicate the days/hours you are available to work). Minimum you can work in one household is 2.5hrs and this can go up to 8hrs per household, depending on client's requirements. Applicants must live within a 45 minute commute to these areas in order to service clients easily.

Previous cleaning experience is required. You must be reliable and be able to work to a good standard. A reasonable level of verbal English communication skills is also necessary.

You will be allocated regular clients who you will service regularly at set times. You will be required to do general housework within private homes including, but not limited to dusting, vacuuming, mopping, cleaning bathrooms/toilets and kitchens, ironing, laundry.

Payment is from £8.50-£9.50 per hour. Usually payment is made on the day of clean.

As you will be in homes sometimes unsupervised, we will require at least two references and all necessary checks will be conducted.

Verified
BHC Jobs
Joined:
Nov 2015
ID Checked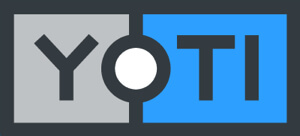 Buyer's Advice
If possible, consider using an Escrow service such as Paypal for buying items.