Description:
If you are over 55 and own your home, you could release the cash that is tied up in your home, and not have to make any repayments during your lifetime! Are you unable to take out a mortgage due to poor credit history or no proof of income? Are you facing a shortfall on your Interest-Only Mortgage repayment? Do you want cash to enhance your lifestyle, give to your children or finance a holiday home?

EQUITY RELEASE

If so, contact JNS Financial (a local company in North Wales). We will introduce you to Equity Release Specialists who will assess your needs in a friendly, completely free, no-obligation initial appointment.

ESTATE PLANNING

Our advisers can also offer a full Estate Planning service, from Wills and Lasting Power of Attorney's, to setting up a full Probate Preservation Trust which will ensure your legacy goes to your family, not to 'The Tax Man'!

Contact local Equity Release and Estate Planning Specialists at JNS Financial, today.

(Lifetime mortgages & home reversion plans will be secured against your home, may affect your entitlement to state benefits and will reduce the value of your estate. Think carefully before securing debts against your home.)

View my page
Follow

ID Checked with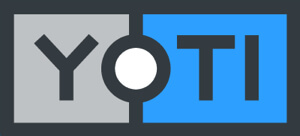 Buyer's Advice
If possible, consider using an Escrow service such as Paypal for buying items.