Course Price: £150 excl. VAT (£180 incl. VAT)
Discounted Price with promo code: £120 excl. VAT (£144 incl. VAT)
Total Duration: 8 Hours
Course level: Beginner
Delivery Method: Instructor Led Classroom Training
Certification: Certificate of Completion will be provided after completing the course

Course Overview:
----------------------
This course will provide you the necessary skills to build, manage and run a beautiful website or blog by using WordPress. You can create anything from personal blogs to professional websites within a short span of time. It is also a powerful content management system (CMS). No coding is required. You will be able to design your blog/website by using the readymade WordPress templates. The course is designed for beginners and it explains about WordPress installation, configuration, creating a site, adding content, images, videos, using themes, widgets, plugins, publishing the site and beyond. You get to work on a project while doing this course.

This introductory course in Web Design is designed to cover the following modules:

- Getting Started with WordPress
- Setting up WordPress
- Adding the right content to your WordPress site
- Blogging with WordPress
- Customising WordPress
- Launching Your WordPress Site and After

Please visit London Academy of IT website or contact them to know more about this course.

Skills Required:
-------------------
No previous experience of Web design, HTML, CSS is required. You should have basic experience using computers and web browsers. This includes:

able to use keyboard and mouse
know how to create, save, move and rename files

Training Venue:
--------------------
Getting to London Academy of IT is easy. We are situated at Stratford which is a transport hub and has excellent rail, Tube and bus links.

Address of the Training Venue:
----------------------------------------
London Academy of IT
Boardman House
64 Broadway
Stratford
London E15 1NT

Further Information:
---------------------------
Please give us a call on 0208 432 6218, apply to this ad or visit our website at www.londonacademyofit.co.uk for more information.

Verified
London Academy of IT
Joined:
May 2018

ID Checked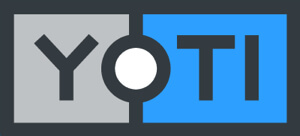 Phone verified
Email verified