Course Price: £200 excl. VAT (£240 incl. VAT)
Discounted Price with promo code: £160 excl. VAT (£192 incl. VAT)
Total Duration: 10 Hours
Course level: Beginner
Delivery Method: Instructor Led Classroom Training
Certification: Certificate of Completion will be provided after completing the course

Course Overview:
----------------------
Our classroom based Creating Online Store with OpenCart Design training course shows everything you need to know to build e-commerce online stores by using OpenCart. The OpenCart is a popular, easy to-use, powerful, Open Source online store management program that provides everything to establish a fully functional online store from scratch in a short time.

This course gives you hands-on experience of using and managing OpenCart, helping you start feature-rich online stores. It also teaches you how to organise your online store effectively in term of products, payments, shipping, orders, and customer relations.


Skills Required:
-------------------
No previous experience of Web design, HTML, CSS is required. You should have basic computing and Internet knowledge.

If you do not have basic computer and Internet skills then we highly recommend you to attend our Computer Basics for Absolute Beginners course before attending this course.

Training Venue:
--------------------

Getting to London Academy of IT is easy. We are situated at Stratford which is a transport hub and has excellent rail, Tube and bus links.


Address of the Training Venue:
----------------------------------------
London Academy of IT
Boardman House
64 Broadway
Stratford
London E15 1NT


Further Information:
---------------------------
Please give us a call on 0208 432 6218, apply to this ad or visit our website at www.londonacademyofit.co.uk for more information.

Verified
London Academy of IT
Joined:
May 2018

ID Checked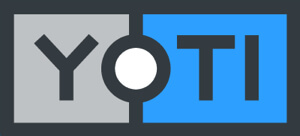 Phone verified
Email verified