Weekly Dance Classes - Ceroc/Modern Jive in Cambridge

Alma Neville
Joined: Jun 2018
Premium
Member
Description:
Ceroc modern jive is a really sociable & easy way to learn to dance. You improve your fitness levels without even realising it, you will have a lot of laughs on the way and will get to meet new people and expand your social life. The age group is 18-80 and we come from all walks of life - it is just a group of people who wanted to learn to dance and try something new and succeeded having a lot of fun along the way.

Ceroc is suitable for all abilities & age groups. If you are new to the area or just a little jaded with your existing social life then this is ideal. it is designed to be easy & has no complicated footwork
You don't need a partner so you can come on your own. There is no minimum number of classes to sign up for and it doesn't matter if you miss a few weeks. Come along and say hi - you have nothing to lose

Classes are £8 normally but first night is £5 if you mention Freeads. There is a £3 membership fee(lifetime) on your first night
7.45 - 8.30 - Beginners class starts as per times below and lasts 45 mins
8.30 - 8.45 - Some freestyle tracks
8.45 - 9.15 - Intermediate class
8.45 - 9.15 - Revision session for beginners with experienced 'Taxi dancers' while intermediate class is on
9.15 - 10.45 - Free style - beginners will be looked after by the the 'Taxi dancers' until 10.15

There are everal venues across the Cambridge & surrounding areas to choose from for convenience

Letchworth - Spirella Building, Bridge Rd, SG6 4ET -Monday at 7.45 - doors open at 7.15 - Free parking
Storey's Field Centre, Eddington Avenue, CB3 1AA - Tuesday at 7.45 - doors open at 7.15 - Free Parking
St Neots - Priory Centre, Priory Ln, PE19 2BH - Tuesday at 7.45 - doors open at 7.15 - Free Parking
Fowlmere Village Hall, Chrishall Rd, Fowlmere, Royston SG8 7RY - Wednesday at 7.45 - doors open at 7.15 - Free Parking

View my page
Follow


ID Checked with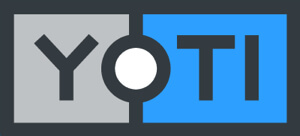 Buyer's Advice
If possible, consider using an Escrow service such as Paypal for buying items.