Sorry, you missed out
This ad has already gone. Better luck next time
Experienced and successful London French tutor available for private tuitions . in Westminster Nick
Posting for 3+ months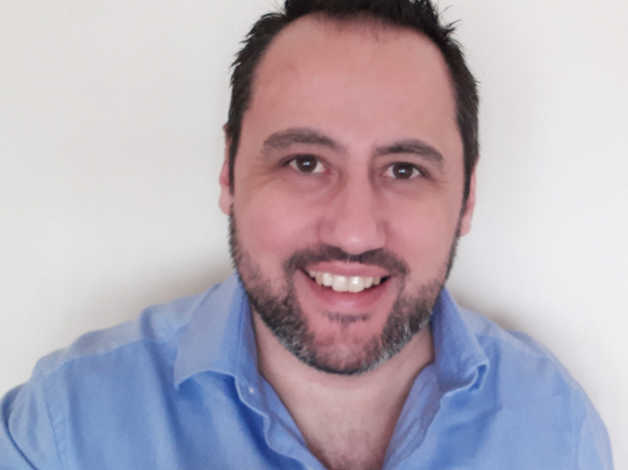 Description:
Dear Students,

Would you like to learn French, improve you current skills or pass an examination successfully,achieving your goals?


I am Nicolas, a full-time professional and successful native French tutor/Cambridge Celta teacher delivering bespoke Home tuitions both in English and international households as well as offices in London.

I have years of professional tutoring experience behind me with exceptional success rates alongside
fantastic references.
95% of my clients have been recommended to me through word of mouth, and I've organically grown this way for many years

I am specialised in primary,ks1/ks2,ks3,gcse level and in preparing for Entrance exams (French subject).I also cater for adult learners.

Your child's happiness and wellbeing is at the core of my tutoring practice. I go the extra mile to inspire your child to become a happy and well rounded individual, both in and out of school.


Contact me today and boost your chances of stellar results with a personable, friendly, engaged and engaging tutor with a proven track record.
Focused, flexible and effective. I would love to help you!

That said,among other tutees, I am currently tutoring:
In Chelsea at 13 + French Common Westminster School
In Chelsea, Year 5/6 Westminster School
In Battersea /Chelsea Year 6 Caldicott School
In Southfields,IB French
In Victoria, French conversation at CEO level
In knightsbridge,adult conversation
In Mayfair, Intermediate adult tuitions
In Ealing, GCSE level
And more!

My prices on Free Ads are as follows:

Home tuition:
130 pounds an hour .
150 pounds for 13+ Common Entrance Exams in French.

Please, remember that professional tutoring entails much much more than an hour`s tuition.


Here what people have recently said about me:

.................
I passed! B2!
Thanks for your help!
"I recently passed the TEF at a B2 level. With the help of Nicolas I was able to get some extra practice just before the test that gave me a ton of confidence going into the test!"

Van,Sales executive
Primrose Hill,London
..............................
To whom it may concern,

I am currently studying my French degree and needed some help for my 2nd year core language and oral exams in which I struggled very much. I did very badly (20%) in my core language and similarly in the oral exam. I had around 1-2 weeks of sessions with Nicolas and I could not have asked for more. We did a few past papers. And even though we did not know what was likely to come up in the exam, he was very good at helping me pinpoint the important information in a passage and how to respond to the questions. Similarly with the oral part, he kept me on my toes by always speaking to me in French at the beginning of the sessions and throughout which was very helpful and providing me with core info of which I needed to speak about in the oral. As a result I received 30-40% more in my retakes. He is a very friendly man with lots of energy and wants to make sure you can be the best you can be. Thank you Nicolas.

Sasha,University student,Kensington

...................

Nicolas is an excellent tutor. He helped my son with preparation to the Westminster challenge exam for 5 months. My son really enjoyed the lessons. Nicolas is a very responsible tutor who does his best to organize interesting lessons. My son got A at Westminster challenge exam.

Anna, London Hampstead

...............................

Nicolas has been our son`s French tutor for the last 9 months.We were looking for a tutor who could focus on Common Entrance 13+ exam preparation, working on speaking, grammar and writing .
I strongly recommend him as a teacher.
He prepares his lessons, and teaches with great enthusiam.
My son, who attended Wetherby School in London,did not like and was not good at French at school and from the moment Nicolas started to teach him his view and understanding of French changed.
He is now on top of his class and loves french and this is all thanks to Nicolas.

Regards

Marta

London Mayfair
................................................................................................

French (GCSE)

Nicolas,

Just to let you know that we will not need you now until September.

Zany got an A star for his speaking controlled assessment.

We are very pleased with your excellent teaching and Zany is looking forward to seeing you in September.

Have a great summer.

Best wishes,

Stephanie

London Islington

..............................
"I highly recommend Nicolas as a tutor.He has tutored me now for around a year and I am very pleased with my progress.He is very organised and is always willing to provide extra help if needed.Furthermore,Nicolas has a variety of different resources which can be very helpful.I addition,he is very punctual and reliable.Throughout the year,Nicolas has helped me improve my speaking skills and grammar.One of his best qualities is that he is always willing to adapt to the needs of his students and that he is very flexible in his teaching style."


Vladimir (A level Student) ,London Victoria
.....................................................

I would like to recommend Nicolas as a French tutor for your organisation or family.
Nicolas worked with us in London three days per week, as a French tutor. (We moved to the U.S. when the employment ended.) Nicolas took full responsibility for our two boys for three days per week.
His main focus was on tutoring and educating the boys in French. He spoke only French to them, allowing the boys to be fully immersed in the language. The activities allowed them to develop their French (both boys fully comprehend French conversation now and can speak), . Nicolas's energizing and interactive techniques were fun for the boys, and they engaged in the language quickly.
The boys loved their time with Nicolas . His tutoring techniques are excellent for young children..
Nicolas is dependable, caring, and trustworthy. I would fully recommend him as a French tutor for your children.
Marsha
London Kensington
...........................


I have been fortunate enough to have Nicolas as my French tutor. Having only 2 months to learn French before moving to Paris, Nicolas planned the course really well and I came out of it feeling ready to face the real French people. Nicolas is organized and very pleasant to be around. He is so helpful even if it is something, which is not related to the lesson. Nicolas adapted the lesson to my needs and plans the lessons every time beforehand. The material he uses to teach is quality and his approach in teaching is very easy to understand. I would highly recommend Nicolas to tutor French at any level.

Kind regards,

Thom , University student, London Gloucester Road

Other info:

_Also doing French voice over for audio books and commercials/advertisements.
_Just recorded an audio book as a Male Voice Recording for French learners :Volume 3 ,[contact detail removed]
-Just recorded a commercial voice over in French
_Stayed with the Irish writer Aubrey Flegg , contributing to his book [contact detail removed] published in 2003.
_In 2006, I have been interviewed by Sue Leonard , journalist at The Irish Independent regarding my experience in Dublin.
_Write sometimes for a French Backpackers Newsletter regarding my experiences abroad.
_Winner of the first prize of the St Christopher`s inn photographic competition in October 2010.
_Hobbies: Sports, Photography ,Writing,Travels, Languages.