My name is John Dixon and I recently started up Steel Beats DJ Academy in the North London area. I have over 10 years experience playing all over the UK along with being a qualified practicing teacher. I decided to merge teaching and DJing, which was the inspiration behind the launch of Steel Beats. My vision is to teach people from all abilities and backgrounds, new found skills in a way that is fun, interactive and tailored to suit individual needs.

Myfocus is on the learner, with a bespoke method of teaching in a one to one structured environment. This aim is to introduce an exciting new initiative that can impact positively on people's self-esteem, confidence, motivation...and of course to have fun through learning.

I am currently working with a PRU in North West London and it is proving to be a success. These young people have found school life in recent times challenge and are not achieving their full potential and the DJing provides them with a new found platform to build upon with the aim to progress and increase their motivation to attend school; ultimately providing them with a sense of purpose, passion and direction. Anyone who wishes to give DJing a try, whether it be to learn a new skill or simply for the enjoyment factor, my aim is for you to embrace the experience and to enjoy every minute of it.

The soul purpose of the concept is to simply inspire individuals and provide them with the correct tools and the skills to progress further within the music industry or to simply enjoy a sense of achievement. Experiencing achievement no matter how great or small, ultimately generates confidence which will consequently further engage students and drive academic progress and attainment during their time in school.

Steel Beats DJ Academy
Joined:
Dec 2017

ID Checked with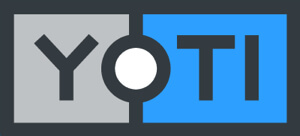 Phone number verified
Email address verified

Contact