Sorry, you missed out
We found them a forever home
Standard shetland in Llandysul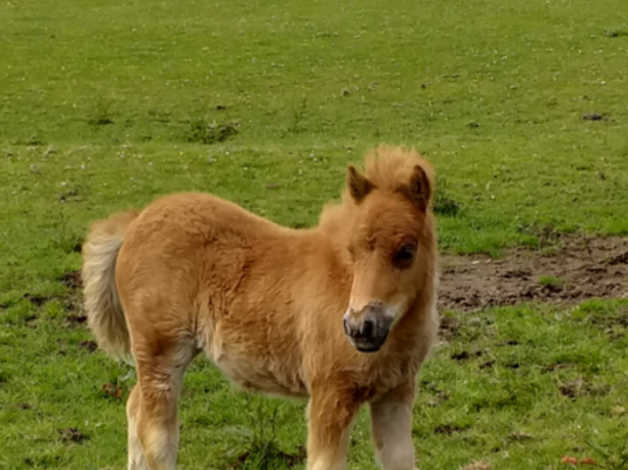 Description:
2 mares and foals, full reg standard shetland.
Dun cream mare ( 8yrs old, 391/2") has filly foal.
Chestnut mare (16yrs, 38") has a colt foal.

Both mares are used to tack and rider and led around roads.

Dun cream mare and foal £950

Chestnut mare and foal £650
(riding home only as she is 16 years old this year and wouldn't like to see her breed anymore foals, proper dope on the rope).

Lovely well bred chunky foals. Registered
and microchip with shetland pony society.