READY NOW! LAST PUP! INCREDIBLE PEDIGREE!! OUTSTANDING CHAMPION BRED WORKING COCKERS in Neath
MUM
READY NOW! LAST PUP! INCREDIBLE PEDIGREE!! OUTSTANDING CHAMPION BRED WORKING COCKERS in Neath
UPDATE: LAST PUP REMAINING
BLACK BOY AVAILABLE

NOW READY TO LEAVE

We have just one incredible puppy left. He's absolutely stunning. So loving and playing, highly intelligent and willing to learn. Already understands the 'sit' command. He's an absolute head-turner and a perfect representation of a working cocker spaniel. Now fully weaned and eating very well. He's been on his own now for a couple of days, since his brothers and sisters left for their new life and he sleeps through the night, with no crying or fretting and waits to be let out in the morning before toileting. He really is out of this world and we'll be very sad to say goodbye. Please come and view. You have to meet this little guy

Make yourself a brew, sit back and please read this ad in full. It's quite long, but it's packed with everything you need, to make an informed decision.

If you are looking for the perfect breed standard of the Working Cocker Spaniel then look no further. I take enormous pride in producing the very best pups.

I am a hobbyist breeder, producing occasional litters of outstanding quality, with an absolutely incredible champion bloodline.

Let's face it, there is no such thing as a puppy that isn't absolutely beautiful and adorable, however it's the strength of the pedigree that determines what the pup will turn out like, when it reaches adulthood.

A lot of time and research goes into searching for the absolute best stud dog I can find, followed by an in-depth study of every aspect of the proposed sire and this litter is sired by an outstanding champion of champions. I've had my eye on this little guy for quite sometime and have followed him closely and I'm delighted that everything has aligned perfectly to allow this coupling. He's stunningly handsome with a rich glossy coat and a perfect example of the Working Cocker Spaniel.

Mum - First and foremost she's a much loved part of our family, who of course lives indoors with us. She's super smart, gentle and very affectionate. We've done some agility and obedience with her. She descends from champions and was bred by a highly acclaimed breeder in Ireland, who has produced countless champions. She is a perfect example of a Working-Cocker, both in size and stature. She's absolutely beautiful and my pride and joy. Her coat is so rich and glossy, you can almost see your reflection!

Anyone can produce average pups and unfortunately that's what a lot of people do produce, however I feel strongly that if you are going to breed you have a responsibility to produce the best pups possible. One off breeders typically choose a stud they know.. Often it's a friend's dog or opt for the closest/cheapest stud they can find, but unfortunately this often doesn't produce the best pups. When you look at a five generation pedigree and you see a sea of red, you know you've found something special and this stud is off the scale!

We have brought together two incredible champion bloodlines, with an unprecedented number of Ftch champions in their 5 generation pedigree.

Both parents are extensively DNA health tested and are CLEAR in all results, which means pups are hereditary clear of all potential breed specific diseases.

What does mean? It simply means they are highly intelligent and willing and eager to learn, which is why they are widely used as dogs. They do need to be stimulated as they are naturally very busy dogs, however this comes in many forms other than a typical lifestyle, which includes walks through the woods, splashing about down by the river and they love to play fetch! Whilst they are more than happy and capable to walk for hours upon hours every day, it is not essential by any means. Once they reach adulthood, an hour a day of exercise is the benchmark, but anything above that is up to you. The most important thing they crave, is your love and affection and they make fabulous pets! Typically very kind natured and happy dogs, they will quickly become your absolute best friend and shadow and having any privacy when you go to the bathroom, will quickly become a thing of the past!

Pups will have received their first vaccination and will be MICROCHIPPED. They will be ready to leave at 8 weeks of age and will be up to date with worming and flee treatments.

Pups will be wormed with Panacur over 3 days at 2, 4, 6 and 8 weeks of age and will also be treated for parasites at 8 weeks.
And most importantly 'mum' will be wormed daily from day 40 of pregnancy to 2 days post-whelping, to reduce pre-natal infection with Toxocara canis and the transfer of T. canis and Ancylostoma caninum to the pups via the milk.

We don't mind if our pups go to pet homes or homes, HOWEVER!! if going to a home, we will need absolute assurance that the dog will live in the home and be part of your family life and absolutely NOT kennelled outdoors. These amazing dogs have far too much love to give, to spend hours and hours languishing alone in a kennel.

Your puppy will leave with 5 weeks free insurance, provided by The Kennel Club.

Puppies will leave with a dossier of information and everything you need to get off to a great start. Plus a supply of premium puppy food and a litter scented comfort blanket.

Finally, this is a 10 - 15 year commitment, longer if you're lucky. PLEASE do not be one of those owners who you regularly see advertising on these sites, looking to re-home a young dog for a variety of unacceptable excuses.. "House move forces sale, my shift pattern has changed, I've changed jobs, I've fallen pregnant, she's chasing the cat, my daughter is allergic (you should find out if anyone has allergies BEFORE getting a puppy NOT after)," etc. etc.

A prime example copied from this site: 2 beautiful loving energetic spaniels, one is a kc reg cocker spaniel chocolate in colour the other is a sprocker and she is black we are having to re home them both due to going back to work following the pandemic..

Hopefully the right people are reading this ad and will agree completely with the last paragraph.

It really breaks my heart to see young dogs who have settled and bonded with their new family, being uprooted and re-homed.

Thanks for looking.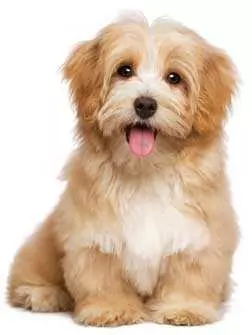 Must be over 8 weeks old
Use our PetSafe Deposit
Visit puppy with mum
Microchipped & vet checked
No imported puppies
Read about our support for Lucy's Law Chandler
Posting for 1+ month

Joined
May 2022
Guide to rehoming
Rehoming a new pet is a lifetime commitment. Make sure you make the right choice with advice from the Pets Advertising Advisory Group.
Read More