Sorry, you missed out
We found them a forever home
baby mini lop rabbits, well handled and used to children, micorchipped, hutch, cage, accessories in Annan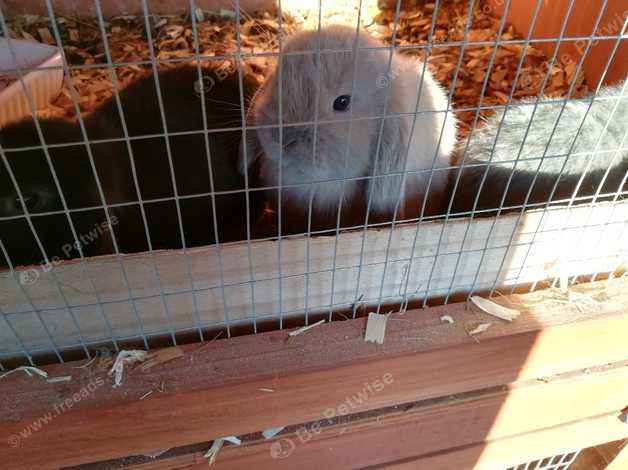 Description:
Baby rabbits
Well handled, litter trained and used to children handling them and living outside, They can remain as outdoor pets in a minimum of pairs, Rabbits should not live outside alone as they are social animals and snuggle in for heat when its cold. They can live inside alone but not outside

They are from non related parents and pure breeds.

They can be microchipped for £10
I have brand new cages available with all accessories and food and bedding etc
brand new cage suitable for one rabbit £45 with all accessories and bedding etc
cage suitable for 2 £60
they will fit in any normal car as they are still in the box.