Sorry, you missed out
We found them a forever home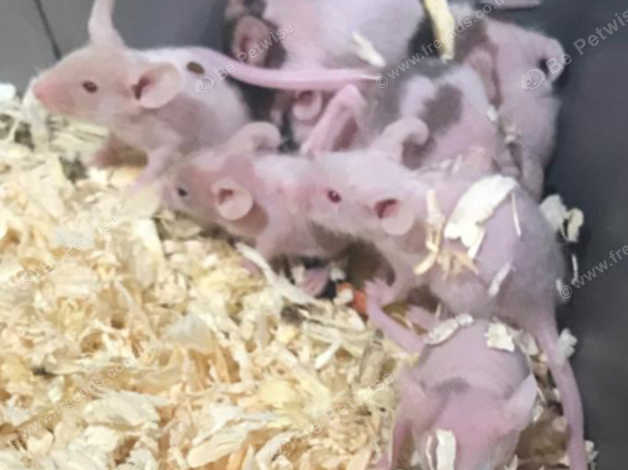 Description:
I have for sale some amazing baby mice of all different colours. All of them are weaned and eating and growing very well. There dad holds the large dumbo ears and also carry's the bald gene. Which some of the babies also are showing as they have very reduced hair, and more fuzzy appearance (very unusual in person). The dad was bred to many females to then produce the baldness and different types of colour and pattern.

Collection from Orpington in Kent

Emma x

Ps, if interested please text me or ring me, thank you.