Sorry, you missed out
We found them a forever home
Cob x Clydesdale Sporty Hunter XC Eventer Hack Family Horse in Bideford

jemmaeasterbrookequine
Posting for 6+ months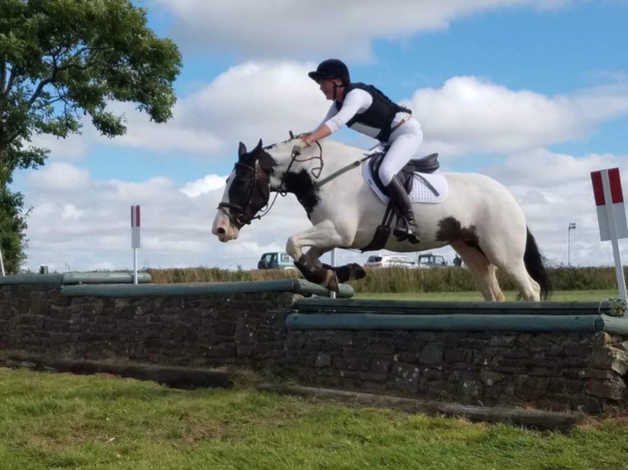 Description:
Rising 7 year old mare.
Have owned since 3 years old.
Romani has competed at many, many competitions Sj, XC and ODE's.
Many wins and always bringing home the rosettes.
Hunts regularly with TF, SS & DWFH.
Taken part in many riding club activities, represented IDRC at regionals.
Done many camps at BE venues including Bicton & Pontispool where she jumped all the 80 & 90 jumps and most of the 100's.
Worked a couple months at local riding center for complete novices in the school when they were short of ponies.
Borrowed by 8 year old girl for PC rally.
Competed at Endurance GB completing the 34K race in very good time.
Team chased at Southcott XC clear.
Many beach rides and sea galloping.

Very sporty and heavy at the same time.
Jumps courses of 80 with ease and will step up to 90's 100's out at competitions this year ( jumps these at home already).
Adored by everyone who knows her, she will go first or last out hacking, never silly or dangerous.
Ridden by my 9 year old daughter bareback in a head collar, then i can hop on and jump a course, she really knows how to change her gears when needed. Will jump off any stride and looks after her rider.
Teeth, back, jabs all up to date. Ready to go compete, hunt or happy hack that'll pop some jumps if needed.
Id like her to go to a loving home as this girl is very special.
Any questions please call me.