Property to Rent in UK
Get new ad alerts
Sorry we didn't find any results
Tips for your search:
Check the spelling of your keywords for mistakes
Try using less of more general keywords
Try browsing the categories
Can't find what you're looking for?
Find someone who has it!
Showing latest ads instead.
Get new ads for To Rent in your inbox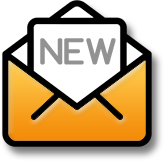 Top searches
About To Rent
Forget those property websites, freeads is the perfect place to find your dream home, with properties to rent and houses for sale from both private owners and reputable estate agents throughout the UK. Browse the listings below today and find a property ready to rent in your area or locate the ideal house to view at the weekend.
If you have a property to lease yourself, why not post a property to rent advert? It's 100% free and allows you to reach a buyer from the 1million freeads users.